Many people, especially new mums of singletons, have asked me how I coped as a new mum of twins. I give the same quite honest answer to everyone. I cried – a lot!
Don't get me wrong – my love for them was truly overwhelming. So overwhelming, that at times I'd burst into tears in reaction to how strong the love was. But it was hard. My god, was it hard.
How I Coped As A New Mum of Twins
The first few weeks when we brought them home were fine. Dave was on paternity leave, and was able to do everything for the boys that I couldn't, on account of my cesarean.
When I felt up to it, we were able to take them out as a family. We didn't go far – a walk around the block; coffee and a cake somewhere. It was lovely. But then Dave went back to work.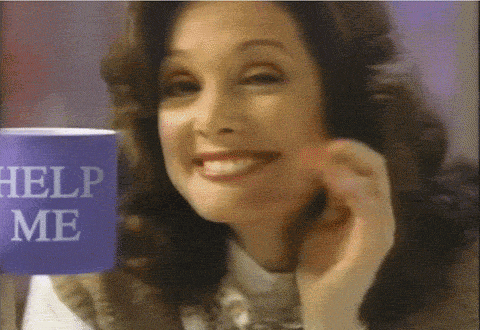 On My Own With Two Tiny Humans
So there I was. Alone. With newborn twins. All day, every day.
Well that's not strictly true. My mum was my rock, and was there in a flash if I needed her. My problem, was that I didn't like to ask for help too often.
Now, I'm not going to make this a huge long post of the 'poor me' variety. I'm just gonna cut to the chase.
How I Coped
So this is how I coped – I cried. A lot. In fact I spent a large portion of their early months crying like there was no tomorrow.
There seemed to be just absolutely no pleasing them. In reality they were just being babies, but to me I felt like nothing I did was good enough. NOTHING!
I will be the first to admit that I'm not that great with children. I struggle to get down to their level; to relate. I can't play well with children. I'm not that chirpy 'singing and dancing' mummy. I knew hardly any nursery rhymes, so my twins lived mainly off listening to Black Lace and Chas & Dave.
Even armed with Agadoo I couldn't cope. Every day was a huge struggle. I hated seeing Dave leave for work each morning, and I literally counted down until he came home.
Why Is It Not Getting Any Easier??
Why? Why would they not shut up? Crying at me. Looking at me for entertainment. Both filling their nappies the same time. Both needing feeding the same time. Both wanting to be picked up and held the same time.
I was in a constant battle in my head of being desperately unable to cope, and being desperate to be the ideal mum they needed me to be.
But you know what? Crying saved my sanity.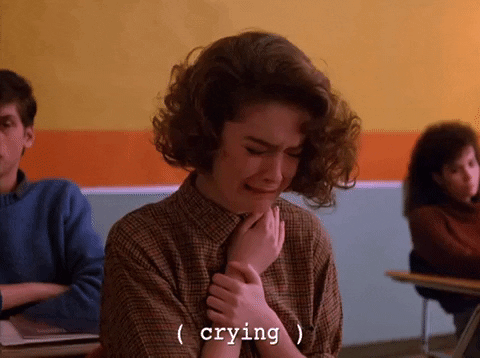 If I hadn't cried as much as I did, then who knows what I'd be like now. You've got to let the boohoos out!
So yes, when people asked how I coped, I very honestly tell them I cried all the time. I'm not ashamed, or embarrassed. Why should I be?
Everyone copes differently as a new mum. This is how I coped.
My Advice To Struggling New Mums of Twins?
In case I haven't made it quite clear enough – CRY! Don't fight it. Don't think you're less of a mum because you cry more than your babies do.
And make sure you tell someone. I told my mum how hard it was, and that I was really struggling to cope, emotionally. It helped, because she would listen to me, and give me all her motherly advice. She also took over as the prominent fun female figure in their life when I was unable to be that person.
And of course, Dave was an un-ending tower of strength, always listening to me and consoling me when he got home from work.
If you don't have anyone to support you then seek it out. If not in person then online. Twitter is an amazing place to connect with all sorts of parents all over the world. At least one other person in the world has been through what you are going through now.
You can connect with me on Twitter here @TwinningatHome
But never ever feel bad for all the crying. It's normal. And you're doing an AMAZING job!
---
Can you relate to this? Are you a new mum of twins struggling to cope? Let me know, maybe I can help.
Or maybe you've already been there and done it? Maybe you were like me, maybe you coped better. Give us your best tips in the comments!