I'm not a 'New Year's Resolutions' kind of gal.  I don't think it's healthy to set myself up for a fall, by resolving to do things within a set timescale.  I tend to fail thing's I totally set my mind to!  However, I do think it's healthy for me to set some new year goals.  Goals that are achievable, attainable, and not too heavy so that it's totally ok if I never do them!
Luckily for me I'm the Queen of unfinished projects, so some breakable New Year goals should be really easy to set! 😂
*Disclaimer – this post contains affiliate links, so I would earn a commission on any purchases made.  Full disclaimer here.
New Year Goals. What I'm Hoping That I May Possibly Gain During 2019 – We'll See
Here's hoping I at least make an attempt at some of these goals!
New Year Goal Number 1
Alright, let's get the boring one out of the way first – getting back on my diet plan! (a diet plan I haven't visited for over a year mind you!).
I have diastasis recti (abdominal separation after my pregnancy with twins – read a bit about it here), and as such in order to heal myself, there are many exercises I should avoid as they can make diastasis recti worse.  So after much research I bought a program aimed primarily at women with the issue.  It's called The MuTu System, and it's an award winning medically recommended 12 week online program for mothers.
I have attempted it, don't get me wrong.  But me and exercise….well, we have a volatile relationship at best.  But that's something I'd like to think I'll get back on track with during 2019.  I have two young children –  I NEED to be able to run around and have fun with them, without always looking for the nearest park bench to lie down on!
You can check out The MuTu System program here, to see if it's a good fit for you too.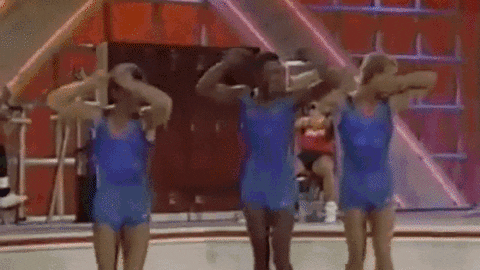 New Year Goal Number 2
I want to be more consistent with my blog in this new year, and start treating it properly like a 'business'.  It is my 'job' after all.  I need to learn how to plan it, and get the best from it.  Fellow blogger friends highly recommend Aby Moore of youbabymemummy.com.  I follow Aby on social media, and often think to myself "you know what, I should start listening to Aby Moore more!".
My blog is important to me, so I'll be soaking up her blog posts on a regular basis.  2019 will be the year of "What would Aby do?", when it comes to my blog.
Another thing I've been saying I'll do for ages, is to get my Youtube channel going.  I just need to get myself in front of the camera, and get over any hang-ups I've got about not being good enough, not pretty enough, and too chubs!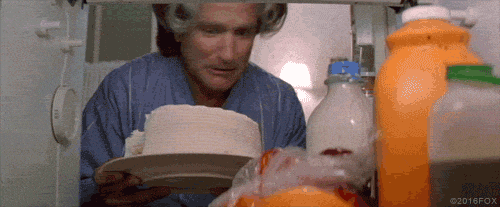 New Year Goal Number 3
This is definitely the year I'm hoping Lewi and Ollie will learn to read.  They already recognise some words, and their writing (copying) is getting better and better.  I decided long ago to not go down the phonics route (that's a blog post for another day), and will be teaching them sight reading, which is how I learned to read back in the day.
All I need to do for this goal is to find a good set of books that suits us.  We've tried Usborne Apple Farm series, which is ok, but it's dull.  We've also got the Dr Suess Reader books, which we love, but obviously I need the boy's to learn words that are actually real words too!
I want to find a book series, that is fun and exciting.  Something that gets them gripped and totally immersed in the stories.  I've been given a few recommendations, so we'll look into those to see which we fancy.  So far I'm liking the look of the Geronimo Silton series, the Frog & Toad book, the LEGO Jurassic World reader books, The Little Red Train series, and The Magic Treehouse collection.
New Year Goal Number 4
This year I'm planning to get my family eating better.  We live off the same five meals over and over, and I'm BORED!  I'm not saying I want to start some crazy fad diet, I just want more variety, and healthier options.
Fruit and veg need to become more commonplace in this house.  I'd like to start trying more fruits, to see what the boy's like.  We include a lot of veg in our sauce based meals such as bolognese, and chilli.  When it comes to meat we do like to use the best meat we can for our money, and one way we do that is by buying our meat from Musclefood.com.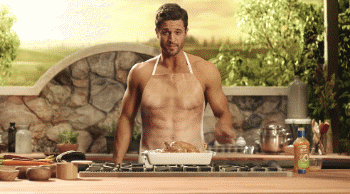 We've bought meat from them for over a year now, and it's the best meat we've had.  Amazing quality (the chicken we buy is a Great Taste Award winning), and amazing prices.  Last year and this year we had 5kg premium chicken breast fillets, and five packs of 400g extra lean steak mince, plus packets of seasoning for £49.99 (inc delivery of £4.99).  We've also had many other meats from them, including the most delicious sausages ever!
It all comes fully chilled and ready to freeze.  That chicken and mince lasted us four months!  Some of the chicken breasts were so big that just one breast shredded into a chicken and chorizo sauce is enough for four or five batches of the sauce (so four or five night's worth of meals for the four of us).  It's just unbeatable value, and we HIGHLY recommend them.
Check out MuscleFood.com for all the different deals they have (loads!), and check out my favourite food bloggers – Donna Dundas at DonnaDundas.co.uk and Amy Sheppard at thesavvyshopperscookbook.com for great family recipes.  (Get Amy's cook book, The Savvy Shopper's Cook Book from Amazon, it's just £3.00!)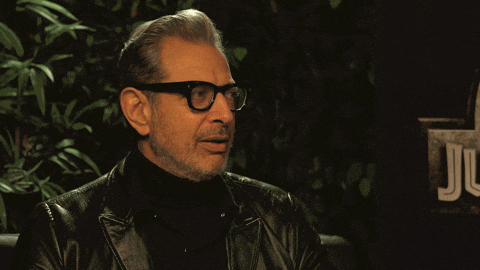 New Year Goal Number 5
Do you know what I don't do enough of?  Pleasing myself.  (not like that, sicko!).  I never make dedicated time to feed my soul, and do what makes me happy.  This year I want to indulge in things that I enjoy.  Now, I'm not entirely sure what that is, but it's definitely something arty and creative.  There are many creative pursuits I fancy, so I'm going to dabble in a few.
My favourite haunt is Hobbycraft, and you will find me in there a couple of times a week usually.  I love to get craft bits for the boy's, stuff to do my Cricut crafts with (like in this post here), and try out other new things.  I recently got some new Derwent Inktense Watercolour pencils, which I'm looking forward to trying out, and there are soooo many other things I want to try, which I'll attempt to do throughout the year.
(Bob Ross man!!!  The best.)
I've always had grand plans to become a creative genius you see, so to help with that I love to do courses from the CreativeBug website.  Since last year I've been learning about furniture upcycling, Cricut crafts, illustration, and painting.  I'm in the middle of doing the Drawing and Illustration Basics course by Heather Ross.  As a child, and into my teens, I was great at illustration.  Since my teens I've not bothered and I seem to have lost it.  CreativeBug is helping me to rediscover my artistic self.
Another amazing site for learning creative stuff is CreativeLive.  CreativeLive covers many subjects like art & design, crafts, photography & video, vlogging, business, money & life etc.  There's not much they don't cover.  As well as pre-recorded classes they also have regular classes that are aired live, which are FREE to watch live!  Check out their calendar of upcoming free classes here.  Maybe I'll see you there at a few classes!  (well, obvs I'd have no idea if you, whoever you are reading this, is there, but that's nice to say isn't it?!)
New Year Goal Number 6
2019 is MY year, I'm sure of it.  Well, mine and Dave's year.  Dave has recently been promoted in work, and this year he should be getting his own work van, which will have all the expenses covered by work.  This means he can ditch his car, saving us on petrol, tax and insurance every month!  That's going to make a huge difference to us financially.
Last year I started receiving products for myself and the boy's to review, such as our Little Brian Paintsticks review, and Untamed T-Rex review.  This has been amazing.  The boy's LOVE getting post just for them, and containing toys no less!  It inspired them to start their own YouTube channel (with lots of help from me of course!), called Lewi & Ollie (duh!).  Check it out here.
This year I want to aim to start getting paid work for my blog, as well as review opportunities.  I've also recently decided to start doing surveys to earn a bit of extra cash.  I read a post by Katy Kicker from KatyKicker.com, talking about her favourite websites to make money.  It was really useful to me, and you can read it here.
So for this year – spend better, save better, and earn better.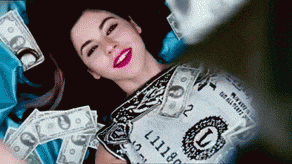 New Year Goal Number 7
Dude – I need a cleaning routine!  I hate cleaning, with a capital HATE!  But alas, it apparently has to be done.  And according to Good Housekeeping magazine, there is a frequency in which things should be cleaned!  Gah!  So this year I'm planning on trying out a cleaning schedule, like this one I found on the Pinterest.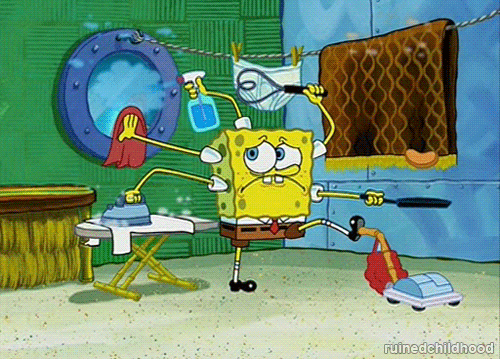 I also really want to try and do more natural cleaning, so I'll be stocking up on the old bicarb (I like the look of this one on Amazon), lemons, and white vinegar.
New Year Goal Number 8
Christmas was magical, as always, but I couldn't help but be inspired by all the gorgeous Christmas homes on Instagram, and feeling a tad jealous that I had such minimal decor.  Yes, 2019 I am going to have the most gorgeous festive home!  And all hand made!
This year I have decided to make one Christmas home decor item per month, every month, for the whole twelve months!  Phew, I'm worn out just typing that!  So my Cricut will be working overtime this year as it helps me achieve this goal.  I'm thinking bright, colourful, glittery….. who knows!  Keep an eye out on social media for when I share my makes each month.
In our families we don't buy presents for the adults (except grandparents), only all the children.  But I'm thinking, as I would like to try out candle making, that I may make token candle gifts this year for the adults in the family.  Can't go wrong with a candle, surely?!
---
So those are my new year goals.  I think I'll do a mid year catch up post on them, to see how they're going.  Now I've written them down they don't seem hugely unachievable… Fingers crossed and wish me luck!
Set any goals or resolutions yourself?  Tell me about them below!